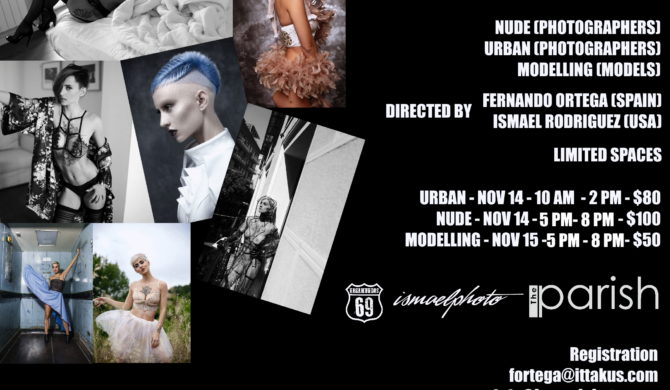 International Photography Workshops in San Antonio
International Photography Workshops with international model Iris Montenegro (Spain). Directed by Fernando Ortega (Spain) and Ismael Rodriguez (USA), photographers based in San Antonio.
Photographers and models are invited to join us.
Limited spaces
3 different workshops where we´ll share tips on composition and lighting outside the studio environment. These are for anyone who wanted to start using the OCF ( Off Camera Flash ) technique, among others.
WORKSHOP – URBAN (photographers) Nov 14 $80.00
https://www.eventbrite.com/e/international-photography-workshop-urban-theme-tickets-74816278503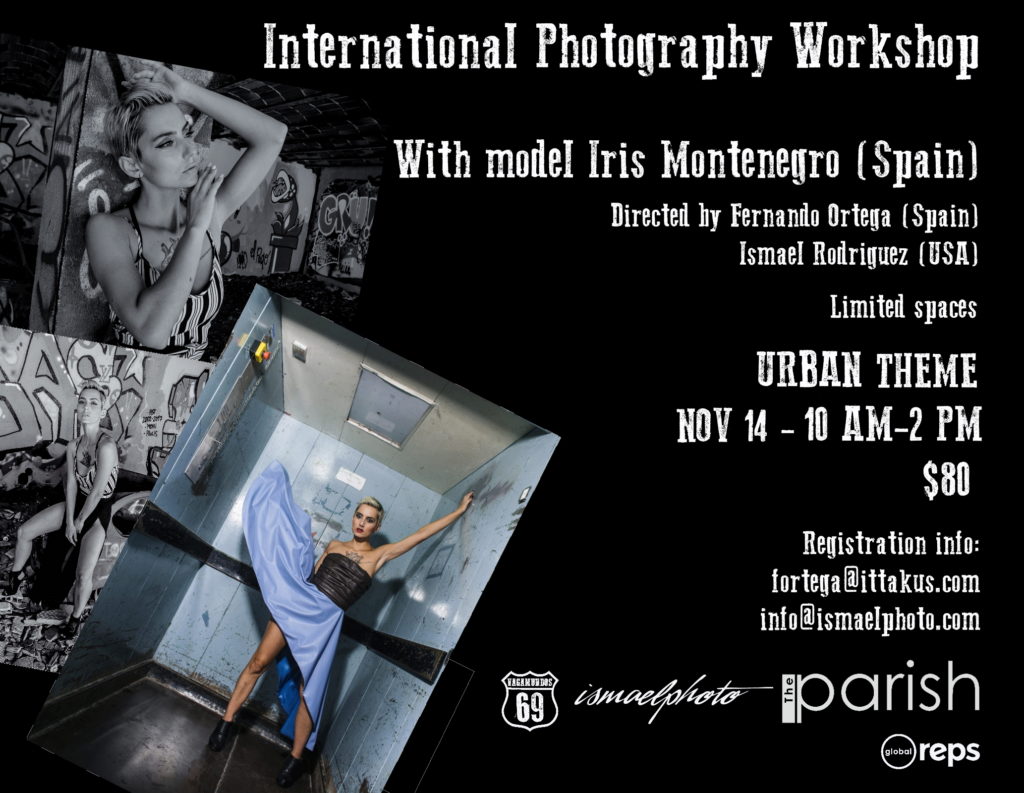 WORKSHOP – NUDE (photographers) Nov 14 $100.00
https://www.eventbrite.com/e/international-photography-workshop-nude-theme-tickets-75621585197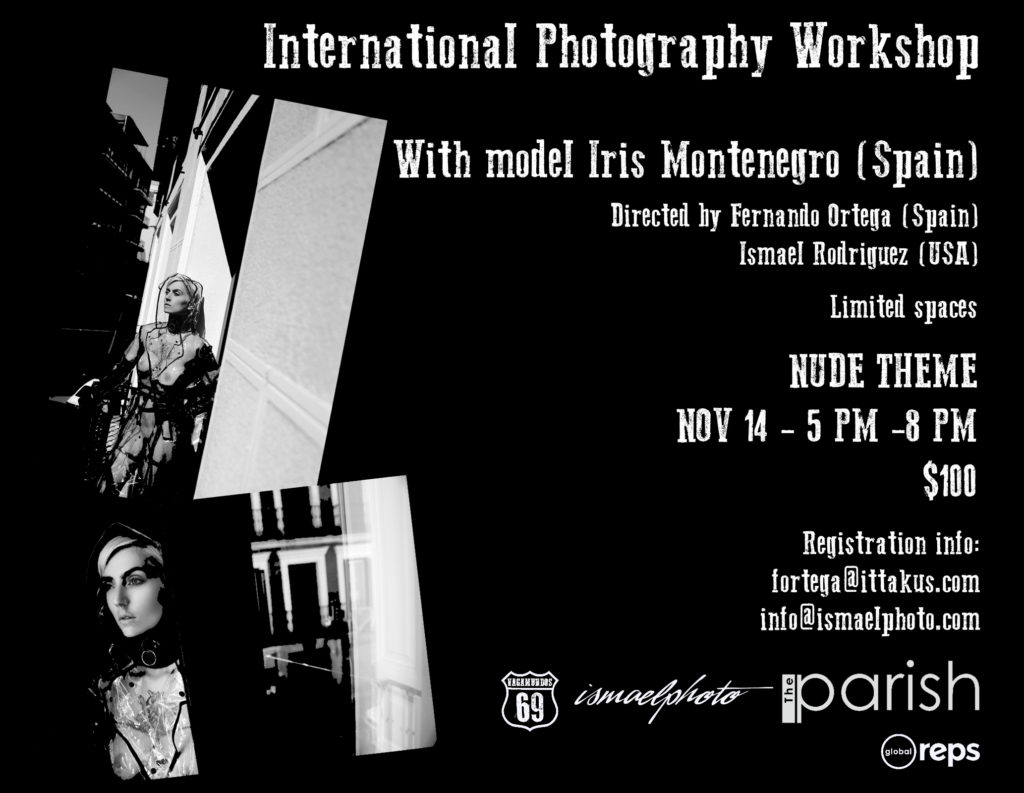 WORKSHOP – MODELLING (models) Nov 15 $50.00
https://www.eventbrite.com/e/international-photography-workshop-modelling-tickets-75621755707