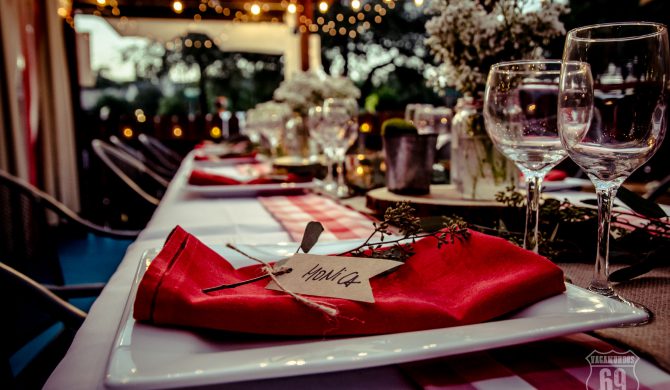 San Antonio October SecretDinners
Our first #SecretDinners shots!
Thank you Volare Restaurant and Chef Daniel Sanchez.
Next #SecretDinners on December, 7.
Shot by Vagamundos | Desing by Noelia Gutierrez Ünik Designs
October, 7. San Antonio (Texas)
Courses:
Spanish gazpacho
Antipasto (salami, Spanish manchego cheese, provolone cheese) and hongos
Prociutto e melone
Bucatini Pecastore
Gelato al pistachio with extra virgin olive oil
Wines: 19 Crimes (red) Contadino (white)
(Last shot) Thank you (left to right) Juan Carlos McCullough, Aileen Reyes Goza, María Wachter Elda Mona Casias, Syl Mdo, Janet Rogers, Eder Muñiz Márquez, Barbie Sanchez, Vic and Angeles Tapia, Noelia Gutierrez.
#SECRETDINNERS by ILOVEACEITE US
Would you like to take your senses on a trip for a night? Experience different flavors, aromas, and tastes?We invite you to come with us on a culinary trip to the Mediterranean food culture, where you will stop keeping track of time. Join us in this journey and let us guide you through it!Only 20 diners will be part of this experience with an exclusive and unique menu that will be unveiled at the table, one dish at a time.Be ready to be surprised!