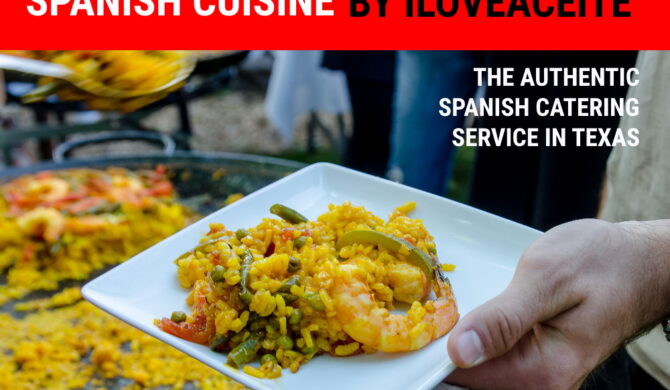 Spanish Cuisine by iloveaceite
A new food experience is launching in San Antonio, Texas: Spanish Cuisine by ILOVEACEITE, the authentic Spanish catering service. As a Spanish company headquartered in San Antonio (Texas), ILOVEACEITE loves to share his Mediterranean food culture, through different meals, putting in value all our traditional products and how we enjoy the moment around a table. ILOVEACEITE caters the authentic Spanish paella in San Antonio area, using selected and the freshest ingredients to offer you the unique flavor of Spain. But not only paella. ILOVEACEITE can offer you an unique and elevated Spanish menu. His service ensures each menu is perfectly tailored to accommodate each events style and culinary needs.
ILOVEACEITE plans and execute events throughout San Antonio, Boerne, Helotes, Comfort, Fredericksburg, Austin area, among others. They are experts at creating a food experience tailored to your needs and expectations.
ILOVEACEITE loves to create for you and your guests an unforgettable food experience!
For more information & quote call 210 988 4411 or email  info@iloveaceite.us
Follow ILOVEACEITE on social media to be updated about events.
More info visiting www.spanishcuisine.us